Zehir

A dagger forged in the image of Zehir's holy symbol.

Title(s)

The Midnight Serpent
The God of Murder
Final Coil
Lord of Darkness

Home plane

Alignment

Evil

Domains

Darkness, Poison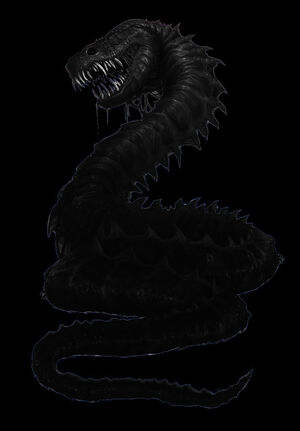 Zehir is the evil god of darkness, poison, and assassins. Snakes are his favored creation, and the yuan-ti revere him above all other gods, offering sacrifice to him in pits full of writhing serpents. He urges his followers to:
Hide under the cloak of night, that your deeds might be kept in secret.
Kill in Zehir's name and offer each murder as a sacrifice.
Delight in poison, and surround yourself with snakes.
Zehir was destroyed by Blindfest during the events of Apocalypse Eclipse.
Notable Worshipers
Edit